Posted by Jana Edele | Filed under News
Thursday we'll be at Hyena's in Dallas (in Mockingbird Station, next door to the Angelica Theater) for our weekly burlesque revue show, Sugar Moonlight.


Sugar Moonlight is an original burlesque production incorporating the mystery, glamour, and nostalgia of the hip L.A. clubs on Sunset Blvd of the 60's and the magic of the classic showgirl dancers from the Rat Pack days of Vegas, featuring the Velvet Kittens and live jazz/blues music by the Shish Boom Band.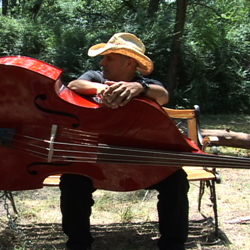 Show begins around 10:30pm (immediately following Hyena's early evening comedy show). $5 cover.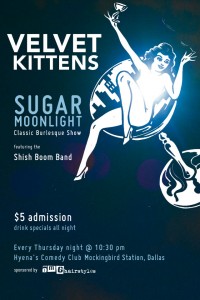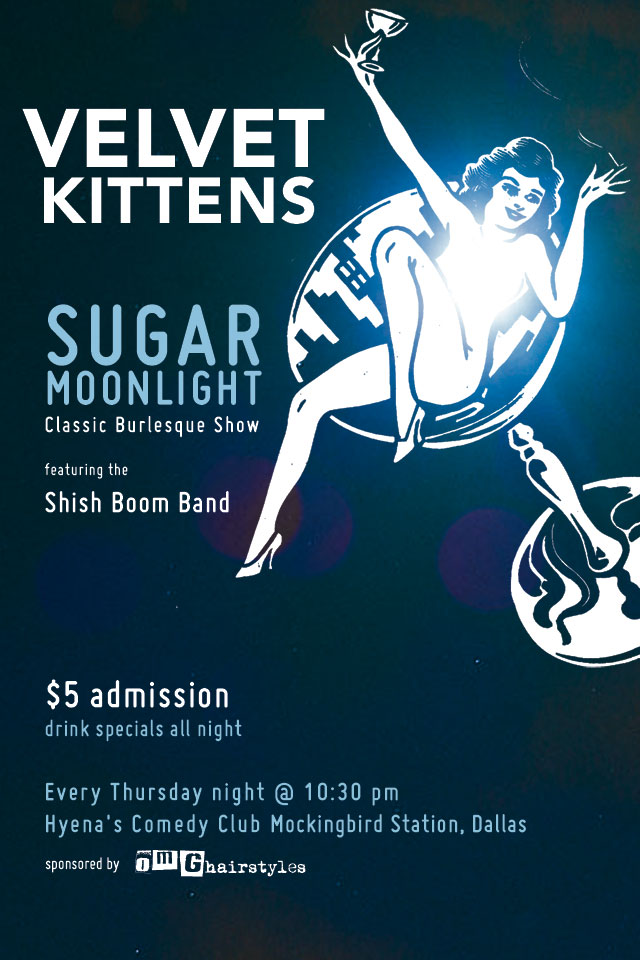 _________________________________________________________
Join us Saturday night for our on-going monthly vaudevillian-burlesque show at Rembrandt's Dutch Pub (located in the old brewery buildings, in the Victory Park/West End area).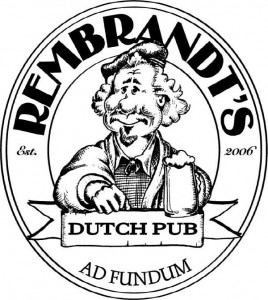 This Velvet Kitten Burlesque Revue features a variety of talent with a cast of burlesque performers. The Velvet Kitten Burlesque dancers, our comical emcee Johnny Johnson, seductive siren Lola Love, stand-up comedian Dawn Diamond, and special "brolesque" guests Danny-Boy and Pepe Calhoun make up this vaudevillian-burlesque extravaganza!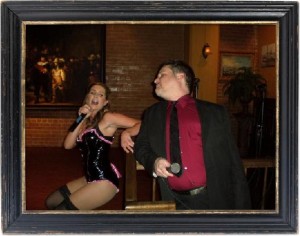 Show time is 10pm. And our Rembrandt shows are always free.
_________________________________________________________
Sunday the Kittens will be performing at the Dallas Can't Stop the Serenity charity event. Please check the event website for more information regarding this event: cantstopthesernity.com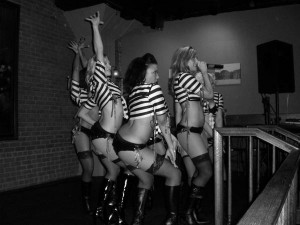 The Kittens take the stage at 7pm.