Posted by Jana Edele | Filed under News
Our burlesque revue is tonight at Rembrandt's Dutch Pub in Dallas! The Bumps & Grinds start at 10:00pm, and of course…there's never a cover at our Rembrandt shows!!
The Lovely Burlesque Kittens will be dancing & teasing, the Fabulously Funny Dawn Diamond will have you bubbling near hysteria, The Stripper Danny-Boy will be doing a little More Bumps & Grinds…and we even have a marvelous surprise guest for your amusement!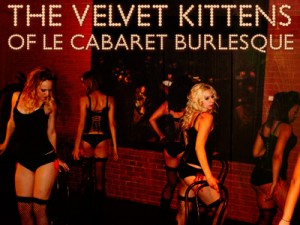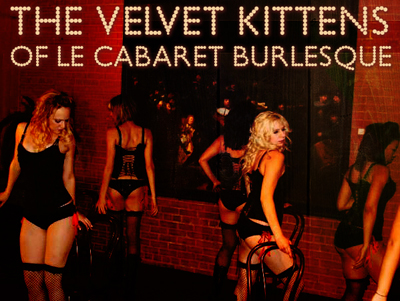 Thinking your ready to do some Walkin & Strippin' of your own? Don't Lament! We'll be releasing our all new burlesque class schedule & workshops soon, and they're not For Stripper's Only!
Whether your focus is enter into the world of burlesque as a performer, an alternative to your typical fitness routine, learn the art of tease, or learn original Velvet Kitten dance numbers, we have something for everyone! We'll even be offering a FREE professional workshop for those interested in entertaining on the burlesque stages!!!
Details to be released after the opening of our new weekly show Sugar Moonlight.
(Fun Fact! All words in bold are not only names of popular old-school burlesque songs, but have been used in both the original Hyena's Red Light Burlesque Revue in downtown Fort Worth, and in the Velvet Kitten shows!)