Posted by Jana Edele | Filed under News
Our fabulous Kitten Miss Mimi is featured on this week's Candy Pitch (Tasty Burlesque Tidbits and Delectable Striptease Confections)!
Click on her Candy Gram interview to find out a little more about the irresistible Miss Rockafella!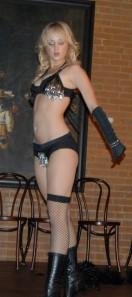 Don't forget to check out the on-going comments! There's a little controversy going on between burlesque performers….