Posted by Jana Edele | Filed under News
This Saturday the Velvet Kittens will be back at Rembrandt's Dutch Pub for our monthly Velvet Kittens' Vaudevillian-Burlesque Revue! Our June shows at Rembrandt's feature, you guessed it, the fabulous musical hits of Broadway!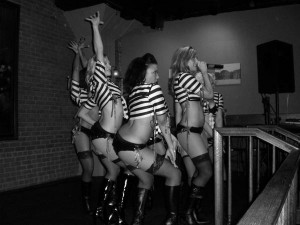 VK creator/choreographer sat down with her Kitten cast and let them pick their favorites of these elegant musical melodies. From classics in Gentlemen Prefer Blondes, Chicago, and Cabaret to modern hits of Avenue Q, these enthusiastic talented Kittens came up with new vaudevillian-burlesque inspired spins to their beloved Broadway show tunes.
The Velvet Kittens' will be presenting Broadway Burlesque on June 6 & 20, 10pm, at Rembrandt's Dutch Pub (703 McKinney Ave, Dallas Tx, in the West End/Victory Park area).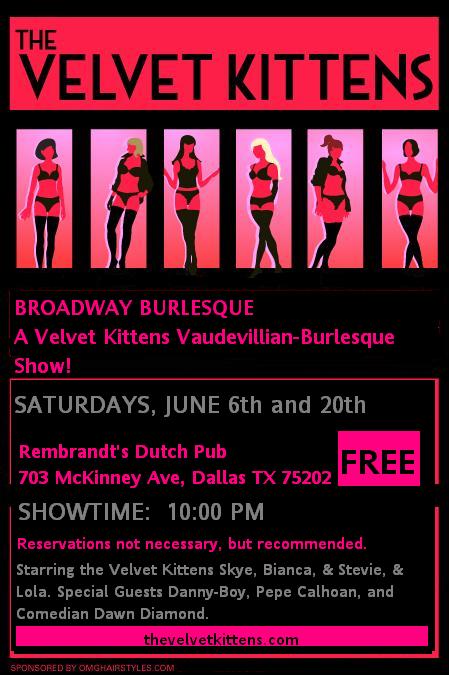 All of our VK Vaudevillian-Burlesque shows at Rembrandt's are free. Free parking is also available in the lot in front of Rembrandt's Dutch Pub.